Steel winding hydraulic press
Characteristics:
1.The press is used in pressing for kinds of ceramic tiles.
2.The main press body is used prestree wire rope reeving structure
to imprve the life time.
3.Main cylinder is double function piston cylinder. Main cylinder is
fix on the upper beam by circult board. Main piston and beam are
rigidity connected. When pressing, main piston moves up and down to
drive beams to complete adding pressure.
4.Main cylinder parts: Positive cylinder structure.
5.Hydraulc system: New design pump station and circuit system.
6. Electrical control system: Using SIEMENS31 4 PLC control device.
7.Main pump: using constant power variable pump to promise the
motor safety working, then reach to save energy.
8.New design cartridge valve
structure to reduce flow and
response time is reduced from 1 20ms to 40ms.
9.Using double process cooling device to improv the cooling
result.
10.Adding pressure is controled by time and pressure, and using
new pressure cortrol calculation to make tile forming more reliable,
flexible and stable.
11.Accumulator is installed on the pressing plate, which can be
quick flling oil,ruduce pressure lost and improve pressing effiency,
12.adding oil and gas seperating device to delete the leakage
problem and improve the cleaness.
13.The main cylinder pressure is controlled by time and pressure,
and a new pressure control algorithm is applied to make the shaping
adjustment of the brick more flexible, reliable and stable.
14.The accumulator is added, and the charge pressure is more
stable and reliable.
Design and Manufacture: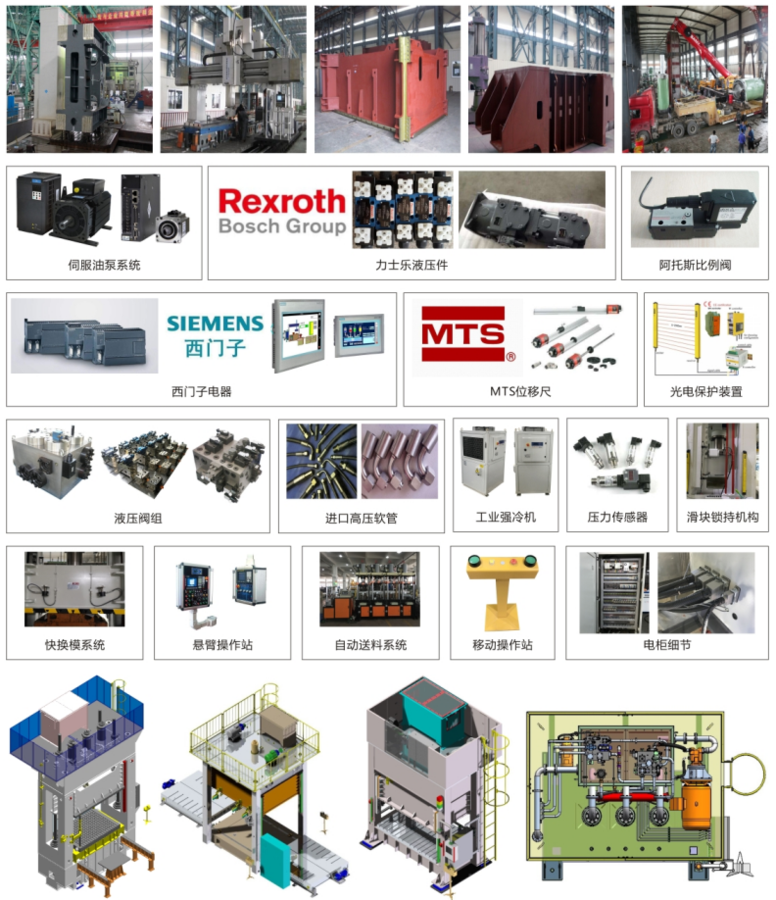 Processing capacity: