HY27 Frame metal sheet hydraulic drawing press
Characteristics:
1.Based on Computer Optimizing Structure Design. Four-Column type
Hydraulic Press is with simple structure, economic and practical.
2.Cattidge Foundation System equipped in hydraulic control system
and below 550t. equipped in Electro slider valve hydraulic system with high
ellilbillty and durability, small hydraulic impact, and minimum hydraulic
impact design.
3.Electical system controlled by PLC unit, with the features of compact,
sensitivity, reliability and fleibility.
4.Three operation modes: Adjustment, Two-hand/single circle and Auto
continuous(equipped with robots) operations.
5.Under the choice of different actions, having Preset Stroke Forming or
Preset Pressure Forming Process, and cushion actions including Rest, Ejection
or blankholding can be selected. Flange Connections is adopted in
Hydraullc Plumbing System with good sealing performance and reducing
leak point.
6.Configurations: Servo CNC system, which with features of energy save
and easy adjustment.
Case:

Design and Manufacture: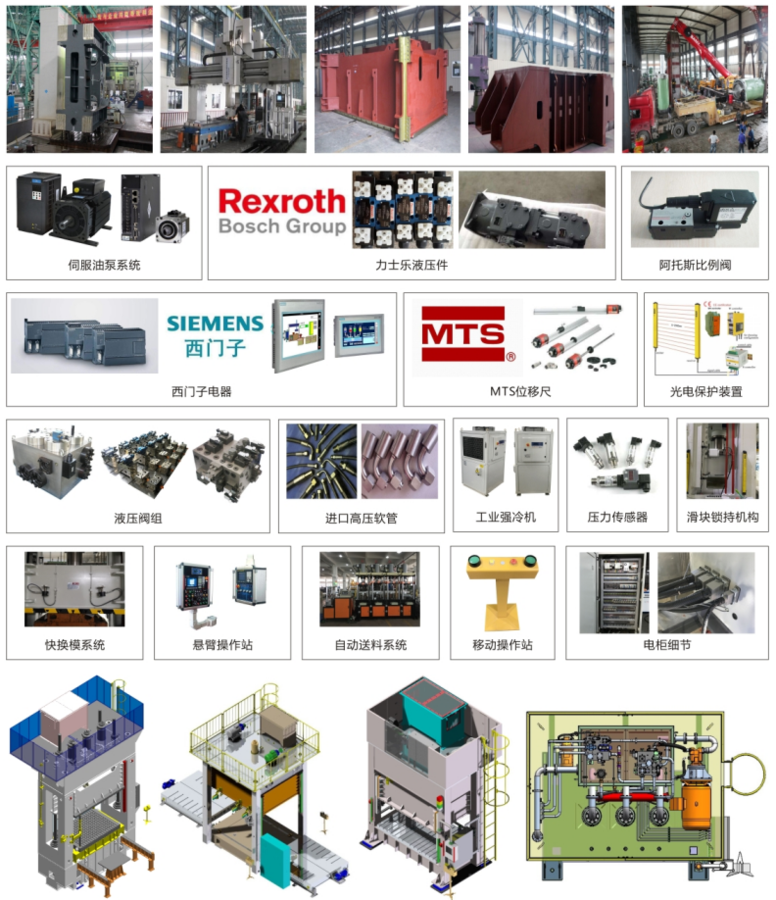 Processing capacity: