HY61 Metal hydraulic extruding press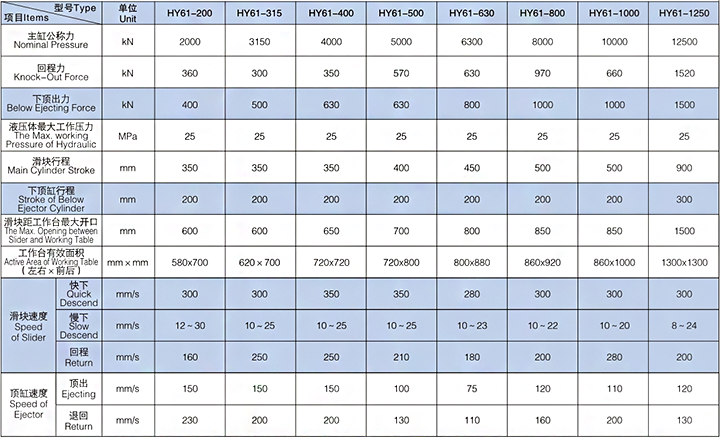 Characteristics:
1.Computer optimized design, frame structure with small working table, High body strength, economic and practical.
2 Cartridge Valve Integrated System equipped in hydraulic control system, with high elibillity, durabillty, small hydraulic impact and minimizing hydraulic impact design.
3.Independent electrical control system adopted Japanese imported Mitsubishi PLC with reliability, intuitive movement and convenient amendment.
4.Adopting Button common control with two operation ways adjustment or two-hand/single cycle operation.
5.Preset Stroke Forming or Preset Pressure Forming process can be selected. High control precision, especially for extrusion forming of shaft parts and tooth parts.
6.fold guide way features high direction precision and eccentric load resistance performance.
Applications:
This hydraulic press is suitable for extrusion of shaft, tooth and plate parts. It is with features of high forming precision, save s materials, is equipped with heating system, and can also be used in hot extrusion,
Case:


Design and Manufacture: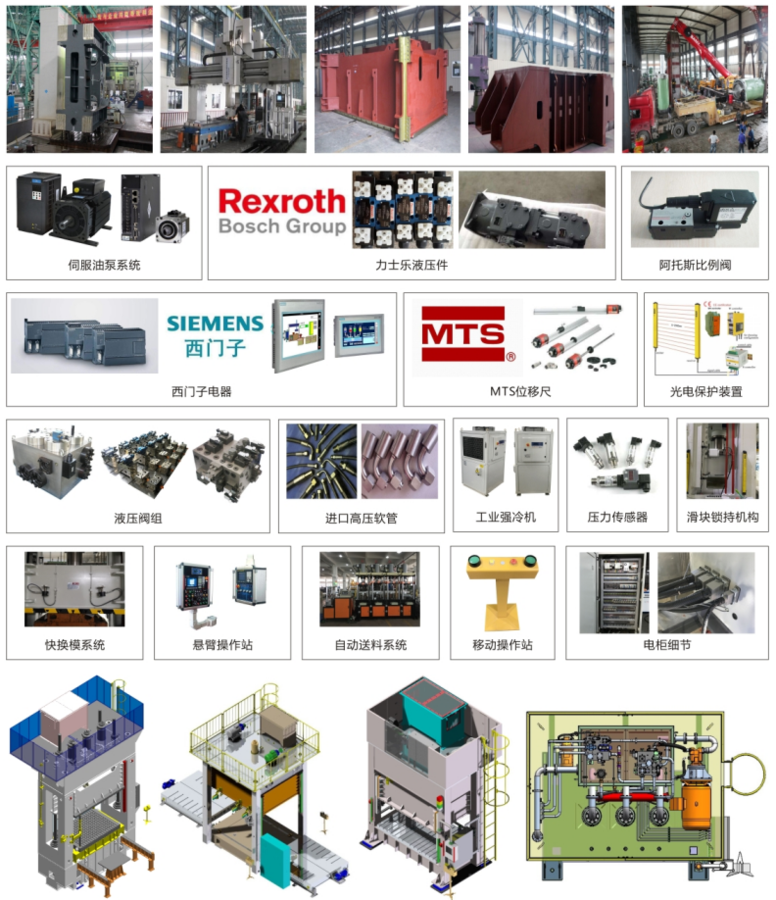 Processing capacity: