Y32 Four-Column Hydraulic Press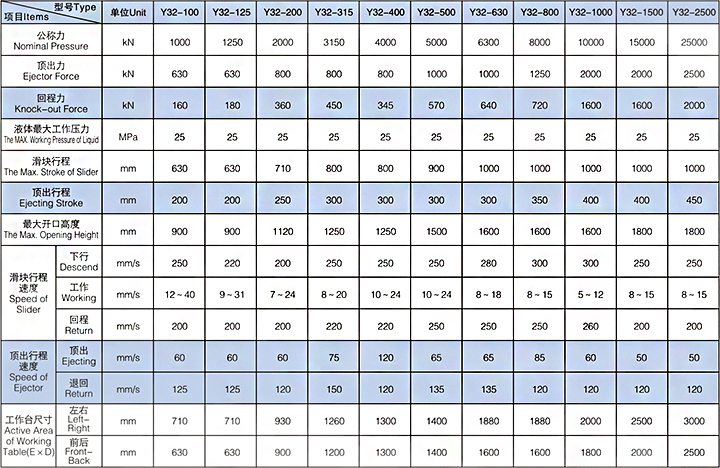 Characteristics:
1.Computer optimized design, 3- beam&4-column compact structure.With simple, economic and practical.
2.Cartridge Valve Integrated System equipped in hydraulic controlsystem, and General press below 500t, equipping in hydraulic silider valvecontrol system with high reliabity, durability, small hydraulic Impact andminimizing hydraulic impact design.
3.Independent electrical control system with rellbillty, Intultivemovement and convenient amendment.
4.Adopting Button common control with two operation ways:adjustment or two-hand/single cycle operation.
5.Preset Stroke Forming or Preset Pressure Forming process can beselected, Pressure holding period can be preset according to requirements
6.Stroke and Pressure can be adjusted within specified scope.
7 According to custemer's regulrement, can choose servo diditalcontrol system,with features of save energy and easy to acljust.
Applications:
Drawing, bending, flanging, cold extruding, blanking processes for metal materials; Adjusting, press-in and forming processes for powder andabrasive products, plastic and insulation materials.
Case:

Design and Manufacture: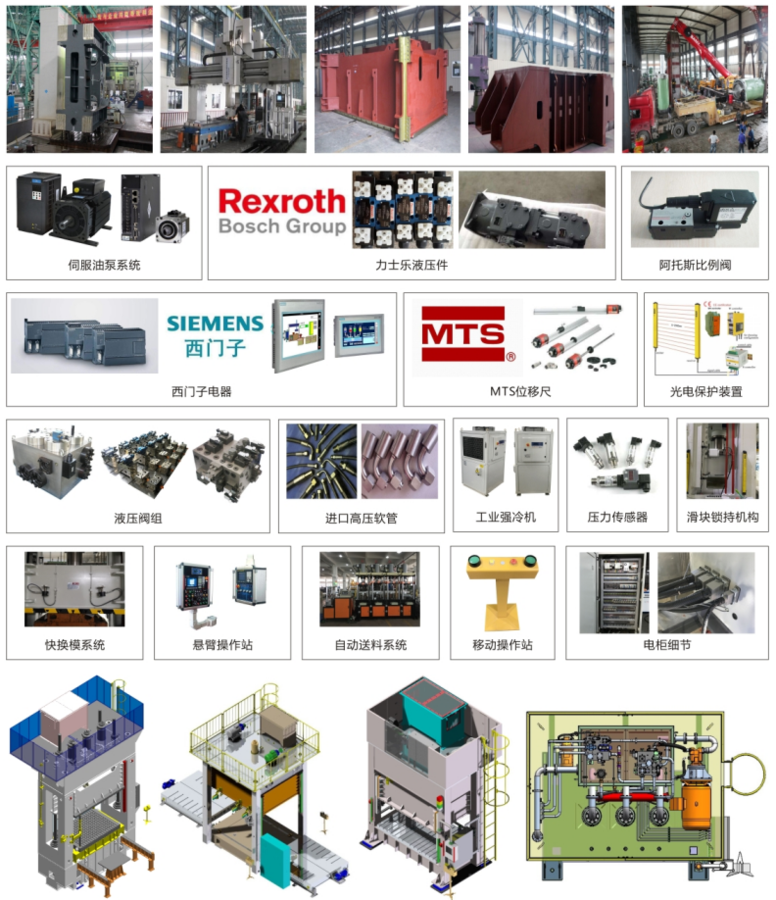 Processing capacity: