HY34 Hydraulic Press for Molding Automotive Interior Part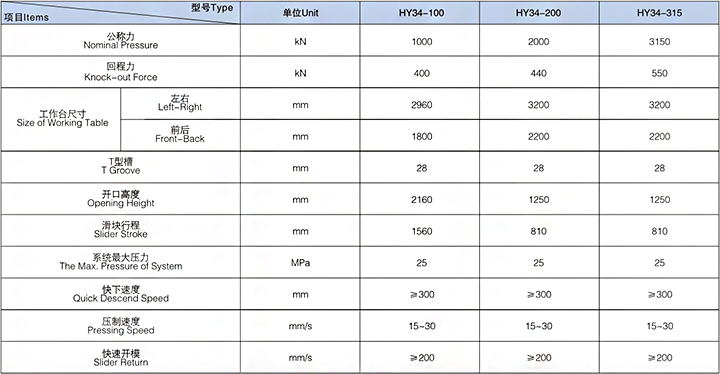 Characteristics:
1. This series of hydraulic press has two kinds of structures: frame or four-
column structure. 8 The fuselage adopts finite element analysis and computer
optimized structure deslgn. The whole machine has good rigldity and convenlent
installation and odjustment. The frame type hydraulic press adopts four-corner and
eight-sided adjustable guide rails for guiding. The utilty model has the advantages
of high precision, strong anti-offset capabiliy and good precision retention.
2, the use of advanced electro-hydraulic control system, fast up and down
capacity to reach 500mm 1 s, pressurized piston accumulator, built-in speed,
performance, stable. using a new generation of closed-loop proportional control
technology. digital display And setting position, pressure and speed.
3, unitied configuration of straight-in fiber extruder, glass fiber length is evenly
adjustable, and no other secondary turnover process, less chance of dust pollution.
4. The hydraulic machine is equipped with safety carpet, safety light curtain,
self-locking device for stopping. top dead center locking mechanism, and good
safety pertormance.
5. The hydraulic pump station is located on the malntenance platform at the
top of the hydraulic machine, centrallzed maintenance, surrounded by protective
plates for protection, and the appearance is beautiful. The main vibration part of the
pipeline is sottly connected and easy to replace, which can greatly reduce the
replacement time,
Applications:
Aplicable fields: This series of hydraulic press adopts a new generation of
closed-loop proportional control technology. which is a special proprietary design
for the automotive interior parts industry, especially suitable for hot press forming
and trimming of automotive intertior parts.
Case:

Design and Manufacture: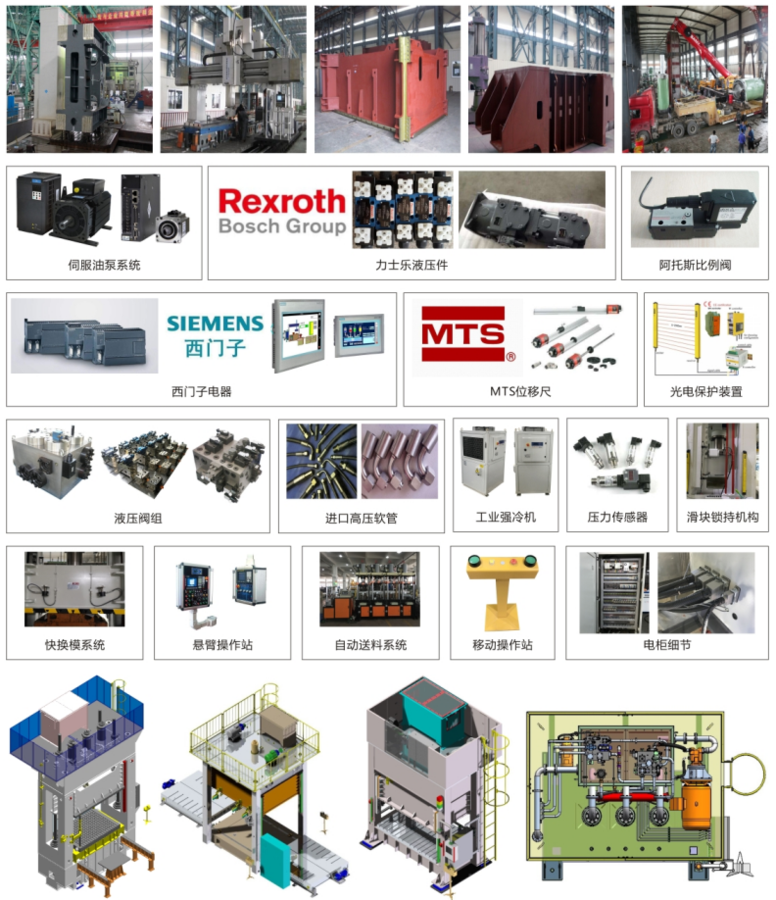 Processing capacity: