Y71 Composite SMC and BMC Hydraulic Press
Characteristics:
1.Frame or Four-column style based on Computer Optimizing
Structure Design with high precious and durabillity.
2.Latest Closed-loop ratio control technology with digital
display, position, pressure and speed setting.
3.Adopted in Inverter Control System with simple controlling,
reliable performance and also reach to special SMC forming
process.
Applications:
With the latest Closed-loop ratio control technology, digital
control the speed, pressure, position, and pressing process with
very high accuracy. The presses are will suitable for high quality
production of various thermo setting and thermo-plastic
SMC/BMC/DMC/LFT-D products. Widely used on aviation,
aerospace, track vehicle, vessel, automobile, g architecture,
petrifaction, energy, electric and literary form producing.
Case:

Design and Manufacture: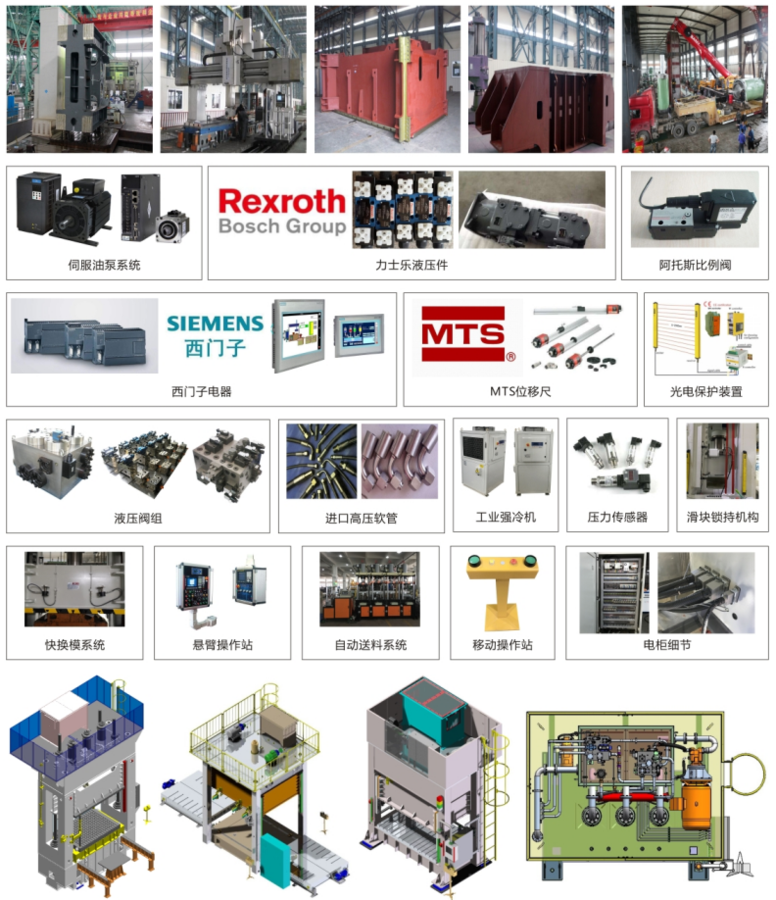 Processing capacity: