Y71K Composite LFT and GMT Hydraulic Press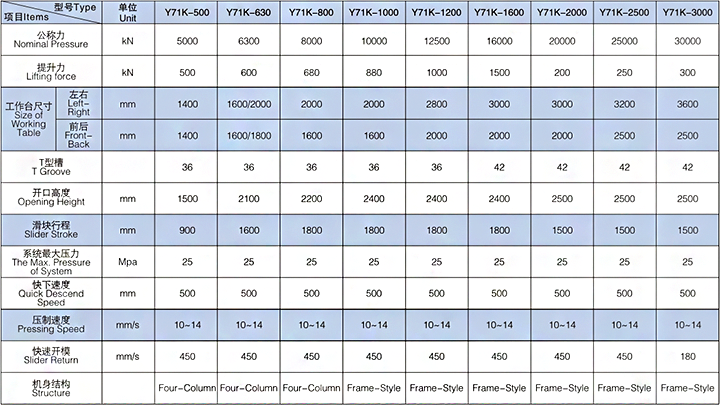 Characteristics:

1. Hydraullc press is with two structures: Frame and Four column. It is with good
strength, easy adlustment! The frame type hydrauic press adopts the four-corner
and eight-sided adjustable guide rails tor guiding, and has the advantages of nigh
precision, strong anti-offset capability and good precision retention.
2.Adopts advanced electrical-hydraulic servo control systemt A new
generation of closed-loop proportional control technology that digitally displays
and sets position, pressure and speed, and is sensitive, rellable and leak-free.
3.Equlpped with Slemens or Talwan touch. screen! It shows technical
specifications and operating screen.
4.Provide multiple mold temperature measurement points (can be set
according to customer requirements), and display on the touch screen, making it
easier for users to carefully observe and control the mold temperature.
5.The hydraulic pump station is located on the maintenance platform at the
top of the hydraulic machine, centralized maintenance. surrounded by protective
plates for protection, and beautiful appearance. The main vlbration part of the
plpeline is softly connected and easy to replace, which can greatly reduce the
replacement time.

Applications:
This series of hydraulic press adopts a new generation of closed-loop
proportional control technology. The speed, pressure, position, pre . pressing and
pressing process can be adjusted and controlled arbitrarily. It is equipped with a
proprietary stralght-in fiber extruder, especlally suitable for LFT-D. Thermoplastic
molding process. This series of hydraulic presses is now widely used in: modern large-
scale industrial production industries such as auto parts and equipment.
Such as car front frame, dashboard skeleton, anti-collision beam, bottom
guard, spare tire bin, seat frame, battery box and so on.
Case:

Design and Manufacture: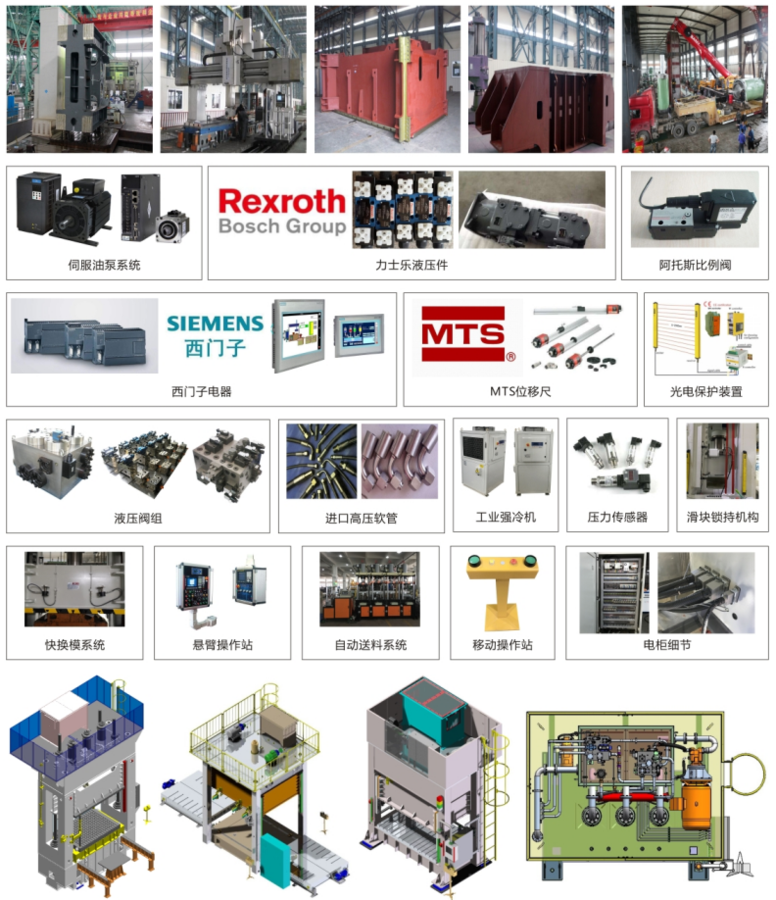 Processing capacity: