YST, YLT three-way elbow hydraulic press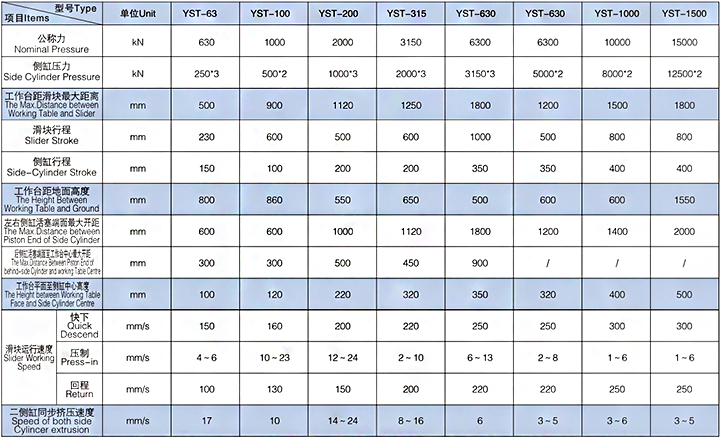 Characteristics:
1.Frame or Four-column structure, adopted Computer Optimized
Design with High rigidity and high accuracy.
2.Based on Latest Close-Loop Ratio Control Technology, digital
display, setting stroke, pressure and speed, and also controling high
rigidity.
3.Independent Power and electric system, Adopting Industrial
Touching Screen with Japanese PLC, Centralized pushbutton control,
Two working way: Handle working and Auto-working.
4.the ideal choice of pressing tee pipe coupling and 90%、
135°elbow with the feature of high reliability, high production
efficiency.
Applications:
With the latest Close-loop Proportional Control Technology. digital
control speed, pressure and pressing process at all your need. Suitable
for Extrusion forming for Tee pipe ftting of all kinds of Stainless and
carbon steel.
Case:

Design and Manufacture: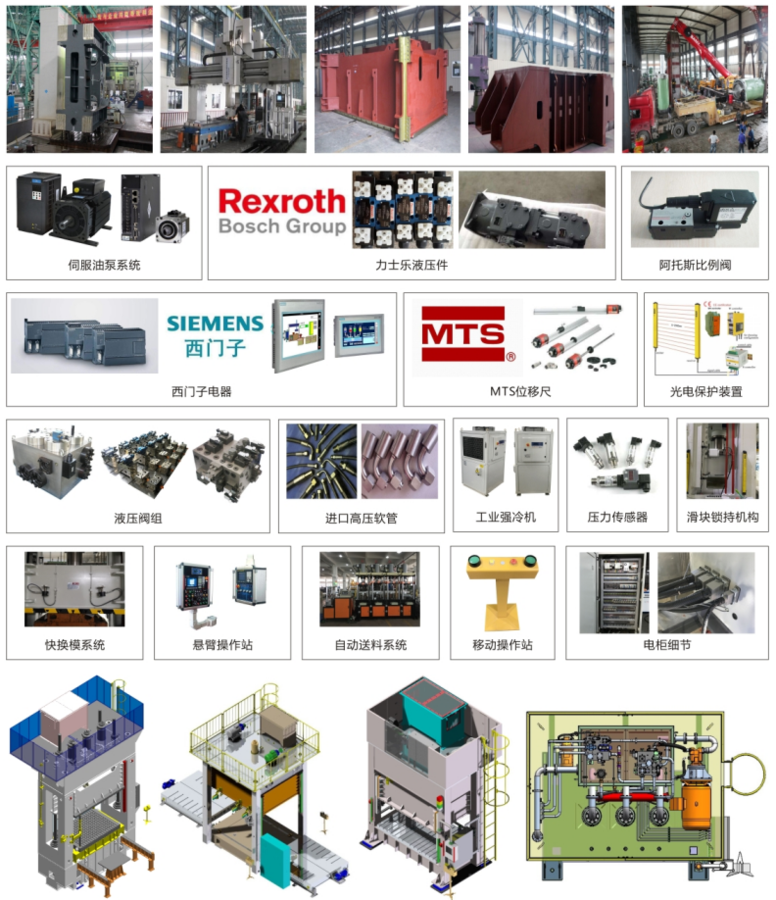 Processing capacity: