Y41 C frame Hydraulic press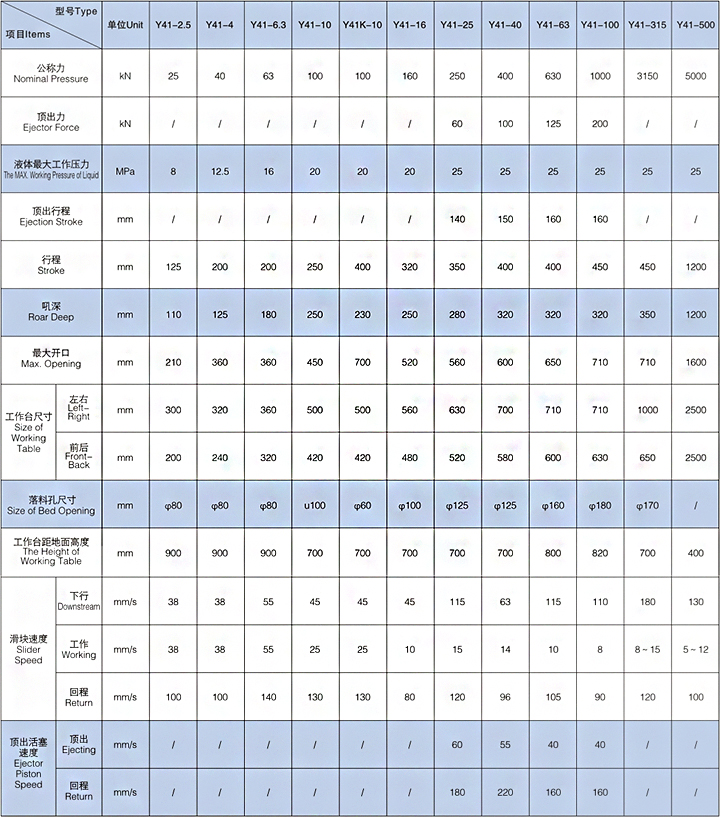 Characteristics:

1.Computer optimized designed C-frame vertical structure
with high rigidity.
2.With Ram direction guide rod for higher accuracy.
3.Independent hydraulic and electrical control system,
centralized pushbutton control.
4.Preset Stroke Forming or Preset Pressure Forming process at
choice, pressure holding period can be preset and Automatic
return.
5.Adjustment operation or Two-hand/single cycle operation is
at operator's choice,
6.Stroke and pressure can be adjusted within specified scope.
Applications:

1 Drawing, forming, and coining processes for small size sheet
metal products; bending, pressing forming process for big size
sheet metal products.
2 Adjusting and press-in processes for shaft and sleeve parts.
3.forming processes for Non-metal materials, plastics
products and powder products.
Design and Manufacture: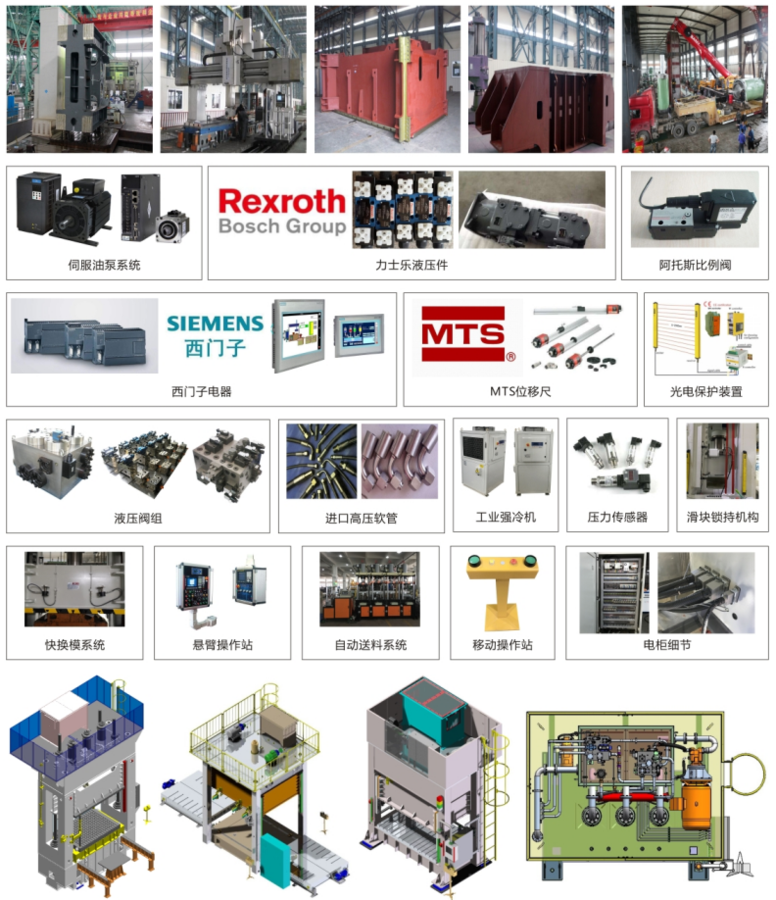 Processing capacity: