HY49 Bicycle Three Directional Extrusion Hydraulic Press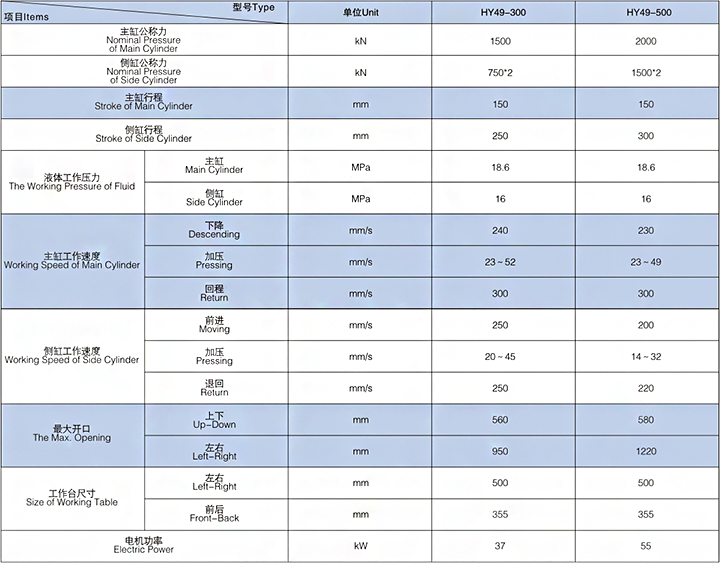 Characteristics:
haft Parts in Bicycle. Main cylinder mould clamping. finishing billet
Extrusion by two-side synchro Cylinder, and equipping hydraulic feeder to
finish auto-feeding, extrusion and discharging. and no need adding other
hydraulic and control system. The worker only need to add material into
feeder, featuring reducing labor intensity, improving production efficiency
and saving labor charges.
Gantry-style structure is with high rigidity, small deformation, big
opening of two sides and wide usage. Main slider is driven by main cylinder,
moving up and down in the direction of two guide pillar. TwO opposing mould
halves are respectively fixed in washer of working table and slider. After two
opposing clamping, slider chucking extrusion billet. Extruding dies is fixed in
two sides sliders, which are driven by two-side oil cylinder. To the need of high
extruding rigidity, two-side sliders are guided by dovetail groove of slide rest,
which is fixed on frame. Mechanical links device promises the precision of
synchro.
Main cylinder and two-side cylinder fix growth cylinder to accelerate
idle speed and return speed. Oil tank is on the top of machine, which is good
for illing oil and reducing cover area. Valve integrated system adopt
domestic Rexroth Valve with high system relliability and long using. Oll pump
adopt imported Dannison high pressure vane pump with the features of small
volume, high flow and long usage. In order to improve stability and extend
hydraulic parts' lifetimne, this system equlip with Suction Filter and finned water
cooler to promise machine working stable.
Strength of electric separation design is adopted in electric system to
enhance safety. High voltage ark is on the top of machine, near to electric
motor, Electric motor is driven by Y-o, so that reducing driving load. PLC in Low
voltage ark controls movement of machine, and control sign of PLC control
execute components through miniature intermediate relay. PLC control is
with feature of high relability, convenient amendment, saving space and
high response speed. Proximity switches are used in machine stroke with the
feature of high location accuracy, no mechanical life and no damage.
Adding safety switch promise the movement of joint extrusion separation to
avoid damaging the mould,
Case:

Design and Manufacture: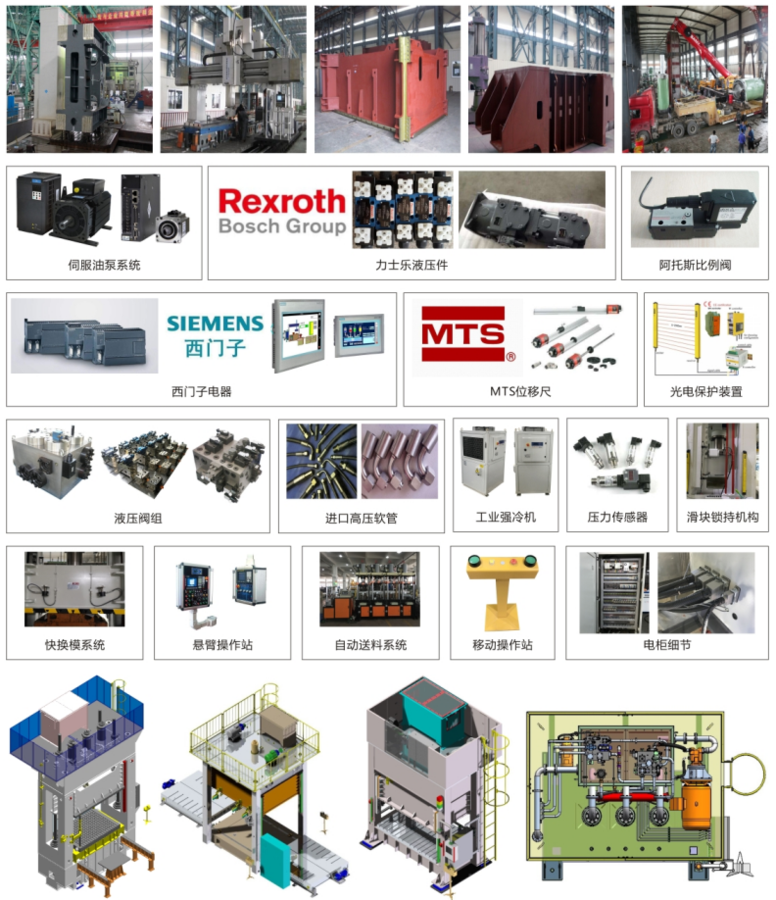 Processing capacity: