Hydro-forming Hydraulic Press
Principle :
Through adding hydraulic liquid and axial supplement to pipe, then
pressing the pipe to mold cavity to form the specific shape pleces. This is
suitable for large quantity of light abnormity section member, Main process:
Bending-preforming-hydro forming.
Advantages:
Loose weight 15%-30%, small quantity parts, good stiffness and
integrity, high material utillzation, low cost of mold and parts.
Equipment composition:
Hydroforming hydraulic press is composed with "Mold clamping press"
and "high pressure system". High pressure system is included level servo
cylinder, pressurize, hydraulic system, water pressure system and computer
control system. Automatical process actions: Mold clamping-adding mold
clamping force-water medium flling and recycle-judging high pressure
sealing-completing load curve- synchronous unload inner pressure-return
punch head-open mold.
Case:

Design and Manufacture: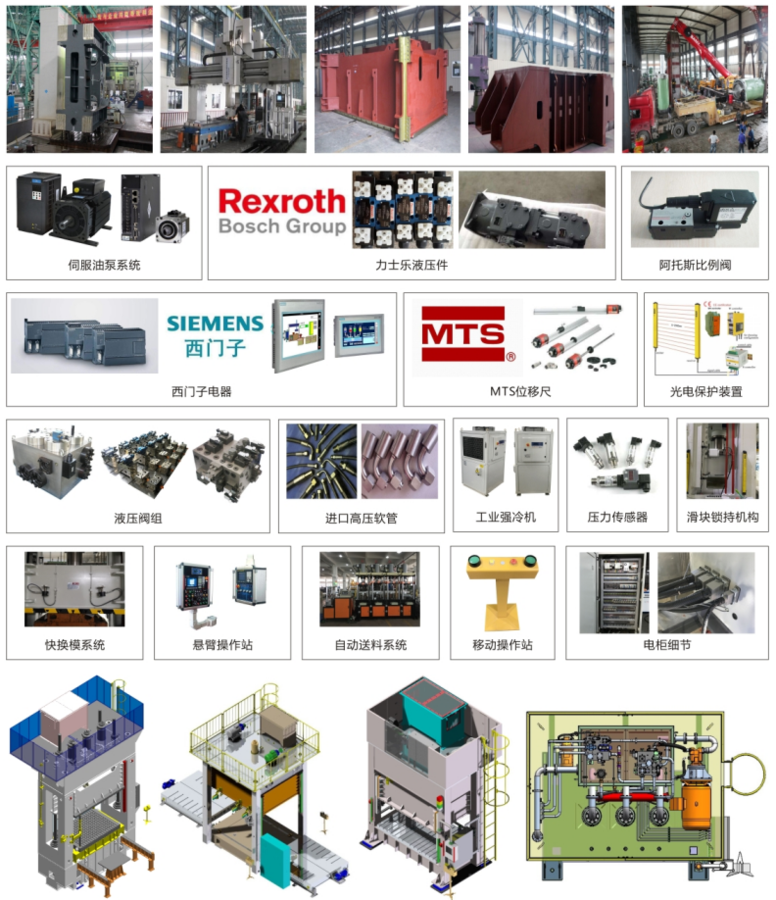 Processing capacity: