Multi-directional die forging automatic hydraulic forming press
Characteristics:
1.Structure: three beam four column frame structure. To
install tensile slider and blankholder slider on the level and
back direction. It finishes forming four directions. On the back
direction, it can achieve double action pressing. This structure
is first use in China.
2.Using image detection technology to build online
checking system, auiliary extruding and forming system to
complete multiway die forging fexible forming and
amendment.
3.Using high performance PLC control technology to
achieve feeding, reclaiming, positioning device control, to
control cooling and lubricating, to control extruding depth,
extruding force, and blankholder force, hydraulic servo
control and multi axis motion control.
4.Special proportional hydraulic
servo system to
complete proportional adjusting and changable pressure
control.
5. Equipped with multi-directional die forgings for
automatic loading and unloading and reclaiming devices,
which effectively saves labor costs.
Applications:
主要用于汽车、机械、石油化工、锅炉制造、航空航天、船舶等行业多面体结构件的一次成型,可显著提高零件强度,降低生产成本 ,促进零 件轻量化。
Design and Manufacture: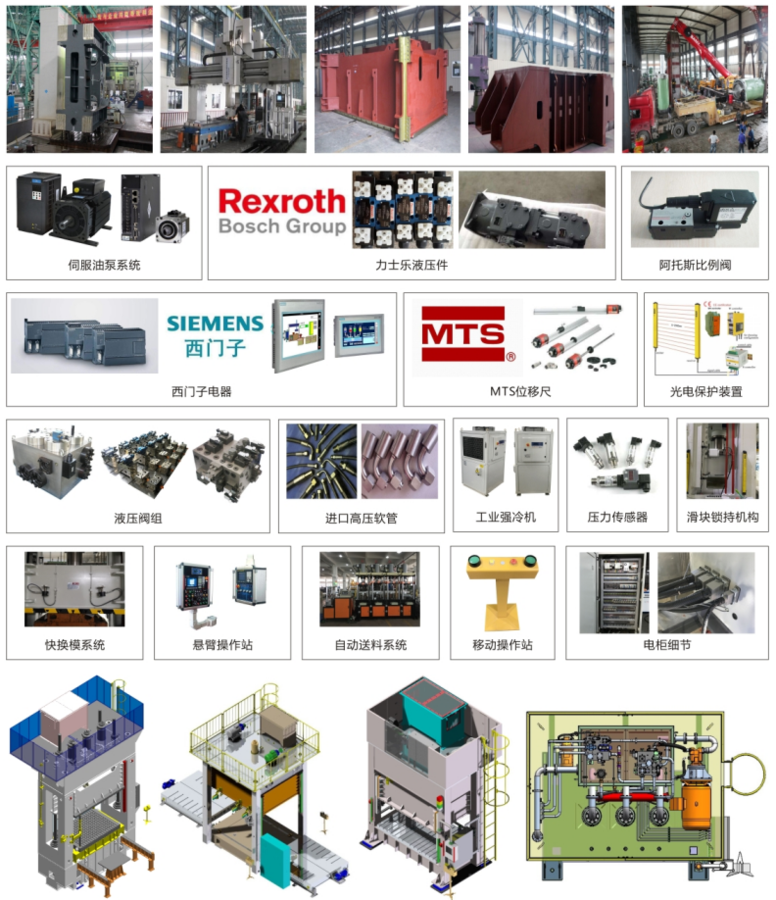 Processing capacity: