Free Forging Hydraulic Press
Characteristics:
1.Four-column upper pressure structure / double column
structure.
2.Equipped with a mobile station.
3.The high frequency sound ratio servo control system reallzes
high frequency forging and improves positional accuracy.
4.The pressure is divided into three levels, the corresponding
speed can be increased by about 3 times, and the pressure dynamic
classification and manual grading technology can be used to improve
the efficiency.
5.Fault diagnosis function.
6.Complete safety device and safety control system.
7.Efficient water cooling unit for continuous production.
Applications:
Suitable for forging processes of upsetting, punching, drawing-
out, reaming and it is used in many kinds of industries, like nuclear
power, electric power, large vessel, petrification, metallurgy,
aerospace, etc.
Design and Manufacture: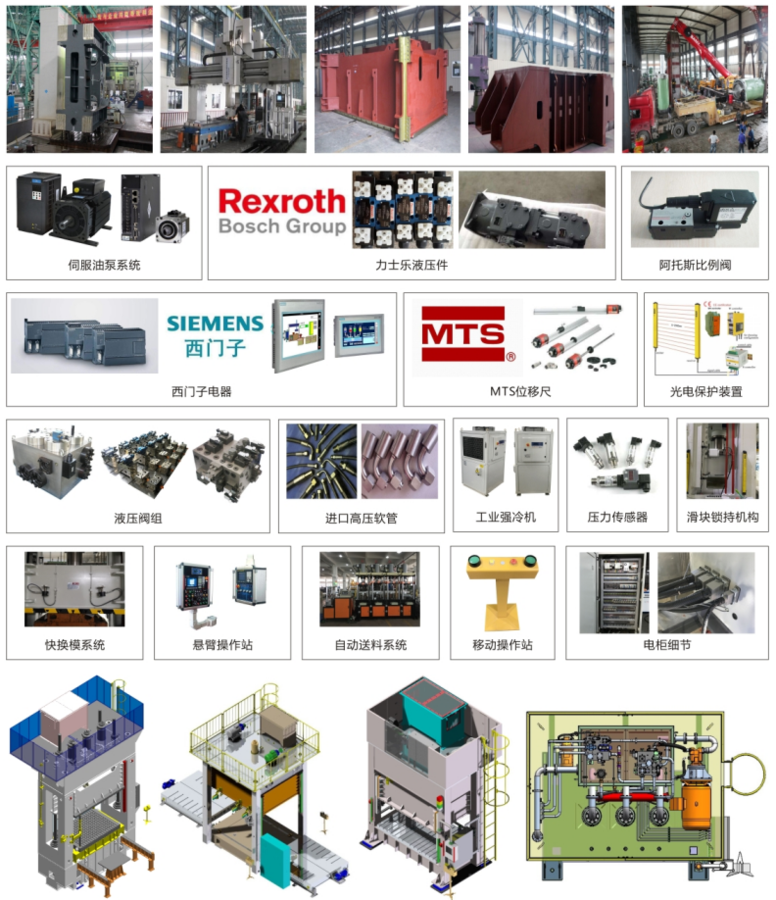 Processing capacity: